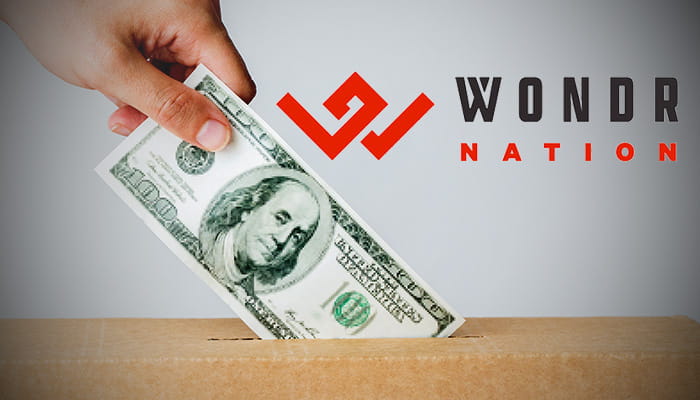 The Mashantucket Pequot Tribal Nation's digital gaming division, Wondr Nation, has made a major donation of $250,000 to support responsible gaming research at the University of Connecticut. This action underlines the organization's commitment to responsible gaming standards. In light of the growing popularity of online gaming, Wondr Nation's continued commitment to creating a safe and sustainable gaming environment includes this contribution.
Established in May 2022, Wondr Nation is the online gaming arm of the Mashantucket Pequot Tribal Nation. This was in response to Connecticut legalizing online gaming, and issuing licenses to its two federally recognized tribes to participate in online gaming. One of the Mashantucket's main sources of income is the Foxwoods Resort Casino, which is run by the tribe. To improve its online and in-person sports betting products, Wondr Nation has strategically partnered with leading companies in the industry, such as DraftKings.
CEO Anika Howard Stresses Wondr Nation's Commitment: Prioritizing Player Safety and Community
Wondr Nation has always supported responsible gaming activities since it understands how important it is, particularly in light of its extensive online gaming operations. The organization made their commitment known in April when it gave the Connecticut Council on Problem Gambling (CCPG) a $300,000 annual grant. Through thorough education and awareness campaigns, problem gambling will be addressed and prevented with the help of this funding.
Wondr Nation has pledged to uphold this commitment by giving the University of Connecticut's School of Medicine a $250,000 gift. This sizeable donation will go toward supporting studies on the best methods for ethical gaming. The main objective is to reduce unpredictable behavior in gamers while promoting nonproblematic play.
With this award, the Wonder Nation Responsible and Sustainable Gaming Fund is launched, a two-year project aimed at promoting the study of responsible gaming practices. Wondr Nation's President and CEO, Anika Howard, highlighted the organization's commitment to player safety and community development. The goal of this important partnership with UConn scholars is to make a substantial contribution to the larger knowledge of the dynamics of responsible gaming.
Addressing the Changing Gaming Landscape
Updated procedures and thorough study into responsible gaming practices are desperately needed in the quickly changing world of online sports betting and iGaming in the country, including Connecticut. The UConn School of Medicine's associate professor Carla Rash will be in charge of managing the funding distribution. Rash emphasizes the need for revised standards and notes that Wondr Nation's financial contribution will be crucial to the development and application of responsible gaming techniques in the ever-changing online gaming landscape.
The announcement from Wondr Nation fits in well with the American Gaming Association's September "Responsible Gaming Education Month" title. This industry-wide campaign highlights the value of encouraging healthy gaming behaviors and the cooperation that is needed from commercial and tribal gaming organizations.
Wondr Nation's proactive efforts to ensure a safe, secure, and sustainable gaming environment are demonstrated through its support of research at the University of Connecticut pertaining to responsible gaming. This significant research investment will be vital in creating and putting into practice sensible gaming practices as the online gaming scene develops, which will benefit both communities and gamers. The partnership with UConn scholars is evidence of the mutual dedication to improving the knowledge and application of responsible gaming in the gaming sector.