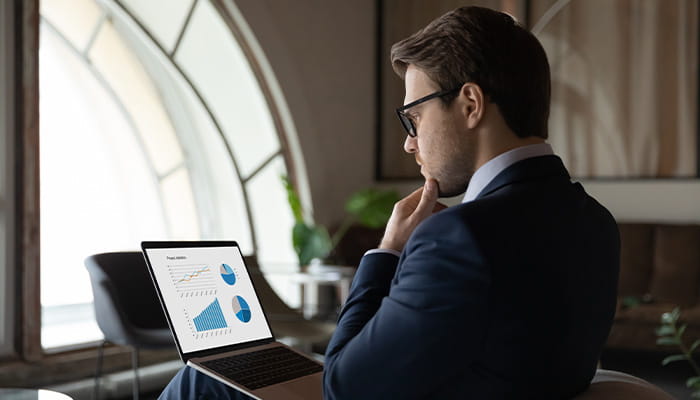 BetMGM, the US-focused joint venture between Entain, with headquarters in London, and MGM Resorts International, with headquarters in Las Vegas, provided an upbeat update for its investors in Q2 2023. The 2019-established joint venture has been working toward profitability, and its most recent update denotes a substantial advancement in that regard.
The sports betting company reported outstanding H1 revenue of $944 million in 2023, which is in line with earlier forecasts for the year. Earnings for the entire year are expected to be between $1.8 billion and $2 billion, according to the business. A noteworthy development in the joint venture's road to profitability was the announcement of positive profits before interest, taxes, depreciation, and amortization (EBITDA).
BetMGM Emerges as Third Major Player in the US Betting and Gaming Sector
The most recent report indicates that BetMGM has a 10% market share overall in the US, which includes both the betting and gaming industries. This places the company behind industry titans FanDuel and DraftKings as the third-largest player in the market.
With a stunning 65% revenue per player, the sports betting market continues to be a stronghold for BetMGM. Additionally, during the second quarter, successful results were seen in every state market, further establishing the company's position in the cutthroat US gaming industry.
BetMGM Targets Sustainable Growth and Returns with Enhanced Product Offerings
Adam Greenblatt, CEO of BetMGM, highlighted the company's robust development trajectory and expressed satisfaction with the tremendous accomplishments accomplished during the first half of 2023. The company's financial forecast for the year is still on track, calling for strong full-year sales of between $1.8 billion and $2 billion and confident predictions of positive EBITDA in the second half of 2023.
The statement also noted a significant 8% drop in acquisition expenses, highlighting the business's cost control and strategic efficiency. With these encouraging outcomes, BetMGM is optimistic that it will be able to achieve sustainability in H2 without needing any additional funding from Entain and MGM Resorts, its parent businesses, beyond the initial $150 million allocation.
"Our focus remains on building a sustainable, scalable, and returns-focused business with leading products that our players enjoy responsibly", stated Greenblatt, emphasizing the company's commitment to responsible gaming practices. He expressed enthusiasm for the upcoming year, underlining the importance of ongoing product improvements, shareholder support, and the dedication of the extraordinary team at BetMGM in driving the company's continued success.
Confidence in Future Growth: BetMGM's Expansion Plans
BetMGM is well-positioned for future development and expansion as a consequence of its encouraging full-year earnings expectation and strong Q2 performance. The joint venture's market share has increased quickly, and it now accounts for 10% of the US market in both the betting and gaming verticals.
The CEO's strategy emphasis on scalability and sustainability underlines BetMGM's dedication to creating a strong and resilient company. The corporation is effectively managing its resources while promoting growth, as evidenced by the drop in acquisition costs.
The US betting and gaming industry's third-largest operator, BetMGM, has carved out a significant market. The company's pursuit of positive EBITDA in Q2 is a significant accomplishment on its road towards long-term success, with its eyes set on being a profitable firm.
BetMGM is continuously developing and innovating its product offerings, and investors and industry stakeholders are closely monitoring its trajectory. Investor confidence has increased as a result of the joint venture's solid financial results and expanding market share, which might pave the way for a successful acquisition of Entain by BetMGM.