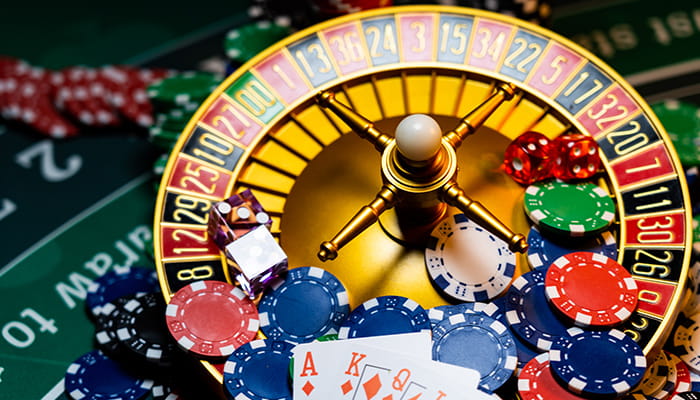 An upcoming BIA hearing about a proposed $600 million tribal casino in California's wine country has sparked debate. A controversial $600 million tribal casino project is scheduled to take center stage at an upcoming public hearing conducted by the US Bureau of Indian Affairs (BIA) in the scenic wine country of California, just north of San Francisco. Following in the footsteps of numerous other federally recognized tribes in the US, the Koi Nation of Northern California, which received federal recognition in 2019, has set out on a mission to build economic sovereignty through casino gambling.
The tribe discovered a 68.6-acre plot of property at the intersection of E. Shiloh Rd. and Old Redwood Highway, which marked the beginning of their quest, in September 2021. The Koi Nation has tentatively agreed to purchase this land, which is presently occupied by a private estate and a vineyard, on the condition that the Department of the Interior (DOI) agree to place the land into federal trust status. The land has historical significance for the Koi Nation.
Environmental Review for Massive Casino Resort Stirs Debate
The BIA carried out a thorough Environmental Review to examine the possible environmental effects of permitting the Koi Nation to build a casino resort on this property while the DOI's investigation is ongoing.
The BIA will hold a virtual public hearing on September 27 to present the results of the environmental study. People who live in Sonoma County who would like to express their ideas might use the avenues that are offered.
The three separate suggestions that the Koi Nation is debating are at the core of the issue. The scope of these projects and their expected environmental effects will be explained by federal BIA officials and tribe leaders. The tribe's preferred choice is a massive casino complex with more than 538,000 square feet of interior space, a hotel, several dining options, and a spa.
Notwithstanding the possible ecological hazards linked to an expansive integrated resort of this magnitude, the tribe is amenable to a reduced version that consists of an interior space encompassing approximately 406,000 square feet. A different concept focuses on a winery with a hotel attached, completely eschewing the casino element.
If it moves forward, the main plan is for an approximately 114,000-square-foot casino floor with 2,750 slot machines, 105 table games, and a sportsbook. In addition, a 400-room hotel, a 14,000-square-foot spa, a number of bars, quick-service restaurants, and an enormous 44,900-square-foot ballroom are all part of the plans. Plans call for a 1.2 million square foot parking structure in addition to more than 600 surface parking spaces to accommodate guests.
Tribal Disputes and Opposition from Area Tribes
This grand project hasn't, however, been without controversy. Other tribes with a longer-established physical presence in the area have fiercely disputed the Koi Nation's claims of historical links to the territory. Notably, the owners and operators of Graton Resort & Casino and River Rock Casino, respectively, the Federated Indians of Graton Rancheria and the Dry Creek Rancheria Band of Pomo Indians, have publicly rejected the Koi Nation project. They claim that the Koi Nation is intruding on their land, a claim reinforced by Graton officials' accusations that the Koi Nation is "reservation shopping." This phrase was created by anti-gambling organizations to disparage nongaming tribes for obtaining prime real estate and putting it in federal trust for gaming.
In 2021, Graton Rancheria Chairman Greg Sarris declared emphatically that ethnohistorians agree that the Koi Nation's ancient roots are in Lake County's Lower Lake area. According to him, language-wise or culturally, the Koi Nation has never been connected to Sonoma County as a native population to the area.
The DOI and Secretary Deb Haaland will ultimately decide whether or not the Koi Nation's land can be transferred into federal trust. They will take the BIA's recommendations into account before reaching this judgment. The Koi Nation's quest for economic autonomy and the current discussion about tribal gaming in California's wine region will be significantly impacted by this ruling.