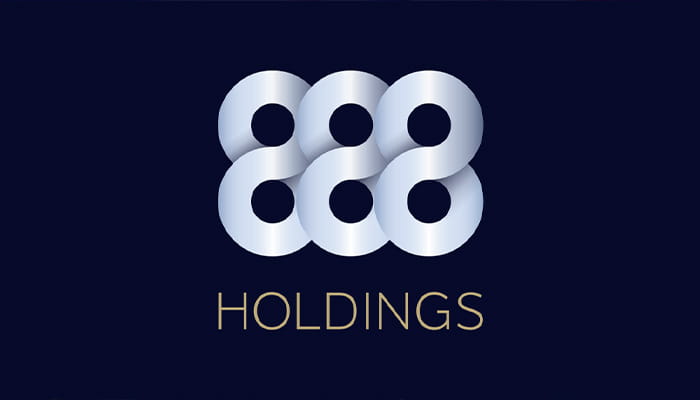 Per Widerström has been named the new CEO of 888 Holdings in a move intended to help the company regain ground in the highly competitive global online gaming business. The choice is a result of the gaming and entertainment company's steadfast efforts to stabilize itself in the wake of numerous setbacks caused by fines and unfavorable press leveraged against 888 Holdings.
The new CEO has nearly two decades of experience in senior positions at some of the most renowned gaming firms in the world, so he is no stranger to the online gaming sector. Most notably, from 2014 to 2022, he held the position of CEO of Fortuna Entertainment Group, a significant omnichannel betting and casino operator in Europe. Significant accomplishments throughout his time at Fortuna cemented his position as an innovative leader in the sector.
Prior to joining the gaming industry, Widerström, armed with a Bachelor of Science in Business Administration from the University of Gothenburg and a Masters in Accounting and Finance from the prestigious London School of Economics and Political Science, had already nurtured a passion for technology and business.
A Diverse Journey: From Tech Consulting to Gaming Industry Leadership
Long before the incident concerning the company and its accounting ties to the defunct Enron, he worked for a while at Anderson Consulting (now known as Accenture). After that, he worked for Procter & Gamble and Coca-Cola in key roles before switching to the telecom industry.
Widerström's entry into the online gaming market started in 2006 when he joined the Malta-based online gaming company Expekt. He demonstrated his financial knowledge and leadership abilities while working at Expekt, where he was instrumental in increasing the company's EBITDA (profits before interest, taxes, depreciation, and amortization) in just two years.
Building on his accomplishments, Widerström continued to hone his skills while holding executive positions at Bwin and Gala Coral Group, where he proceeded to improve the operational effectiveness and financial performance of these well-known gaming companies.
Widerström is without a doubt the best choice to guide 888 Holdings through its current turmoil due to the plethora of knowledge he brings to the table. Several senior executives have recently left the company, including its former CEO Itai Pazner, who did so under accusations of money laundering.
Additionally, 888 Holdings, noted for its bold purchase of William Hill's non-US gaming assets last year, has been struggling for more than a year to establish stable financial ground. The culmination of this difficult financial situation and the departure of senior executives was a hostile takeover in June and a following licensing review in the UK.
New Leadership to Accelerate Growth and Stability
After Pazner left, Lord Mendelsohn, the nonexecutive chair of 888 Holdings, temporarily filled the position of CEO. He is now prepared to hand the reins over to Per Widerström. Lord Mendelsohn voiced his trust in the new CEO's capacity to spur the business' expansion and guide it toward a more promising future.
Per Widerström's wide history and broad skill set make him the right candidate to lead 888 Holdings on its path to revival in a dynamic business where innovation and leadership are essential. Widerström's vision and skills will surely be crucial in reviving 888's standing in the global online gaming market as the company navigates through stormy waters.