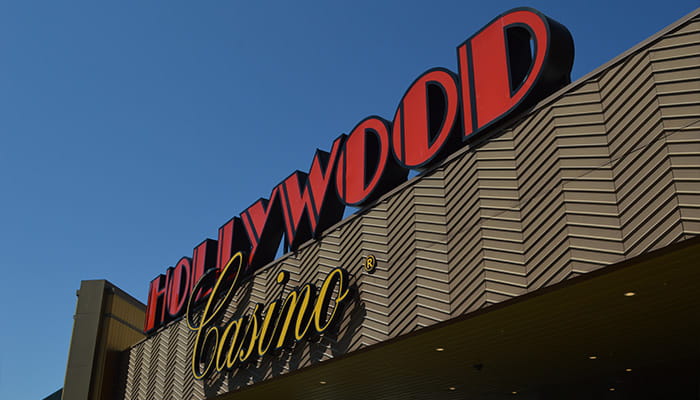 For a number of years, there have been plans to expand Hollywood Casino Columbus by building a hotel. The project is now expected to materialize following the conclusion of a deal with the Columbus Building and Construction Trades Council.
Gaming and Leisure Properties, Inc. and Penn Entertainment's Hollywood Casino Columbus have unveiled a daring $100 million expansion proposal that will change the Ohio casino industry. The much-anticipated development will turn Hollywood Casino Columbus into the first integrated resort casino in the state by adding resort-style amenities and a 200-room hotel.
Upscale Amenities Await: Hollywood Casino Columbus' Vision Unveiled
Currently, there are no on-site hotels at any of Ohio's casinos, including Hard Rock Casino Cincinnati, Jack Cleveland Casino, and Hollywood Casino Toledo. Instead, in order to accommodate its visitors and rewards members, they have partnered with surrounding hotels.
The largest gaming floor among Ohio's land-based casinos is currently at Hollywood Casino Columbus, which has more than 1,900 slot machines, 65 live dealer table games, and a 34-table poker area. With self-service kiosks for in-person sports wagers and a 13,000 square foot Barstool Sportsbook installed in January, the facility has also entered the world of sports betting.
The casino's expansion represents an important turning point on its path to becoming a full entertainment hub that welcomes a variety of tourists looking for a high-end gaming experience. The casino wants to improve its reputation and attract both current and potential customers as it gets ready to start its ambitious renovation. Hollywood Casino Columbus is prepared to embrace its new identity as an integrated resort, forever altering the landscape of the gaming sector in Ohio. Innovation and elegance are key in this industry.
The Expansion is a Significant Milestone for Hollywood Casino Columbus
Hollywood Casino Columbus' $100 million expansion signifies a remarkable transformation for the casino industry in Ohio. By becoming the state's first integrated resort casino, the addition of a 200-room hotel and upscale amenities sets the stage for a whole new level of entertainment.
Ohio's other major casinos currently lack on-site hotels, but Hollywood Casino Columbus is stepping up to offer a fully immersive experience to its visitors. The expansive gaming floor, featuring an array of slot machines, live dealer table games, and poker, already distinguishes the casino as a premier gaming destination.
With the recent introduction of sports betting facilities, including self-service kiosks and a 13,000 square foot Barstool Sportsbook, the casino is enhancing its appeal to sports enthusiasts. Additionally, online sports betting has launched in Ohio after being signed into law by Governor Mike DeVine, further cementing the popularity of sportsbooks in the state. As construction begins, excitement mounts for the prospect of diverse dining options, conference facilities, a fitness center, and an inviting outdoor terrace that will enhance the overall guest experience.
The addition of the hotel and resort-style amenities sets the stage for Hollywood Casino Columbus to attract a broader audience, positioning it as a top choice for both leisure and business travelers alike. As the casino sets its sights on becoming an integrated resort, it marks a defining moment in its evolution, elevating it to the ranks of premier entertainment destinations in Ohio. Hollywood Casino Columbus is ready to redefine entertainment, combining innovation, luxury, and gaming excellence in one unforgettable experience.