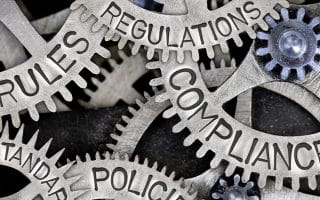 Sepucuk surat kepada Rishi Sunak mengklaim bahwa orang tua atau anak-anak tidak pernah mendidik atau memperingatkan tentang bahaya perjudian dan bagaimana orang dapat dengan mudah kecanduan. Kay Wadsworth, yang putrinya bunuh diri pada usia 32 tahun setelah menimbulkan banyak hutang, menyatakan bahwa "Judi membunuh" harus muncul di bagian bawah setiap iklan taruhan.
Enam ibu mengirim surat kepada Rishi Sunak, menuntut regulasi industri yang lebih ketat, termasuk Ny. Wadsworth. Itu terjadi ketika pemerintah menyelesaikan pekerjaan pada buku putih perjudian yang ditunggu-tunggu, yang dijadwalkan akan dirilis dalam beberapa hari atau minggu.
Whitepaper Akan Diterbitkan Sebelum Natal atau Segera Setelahnya
Dalam surat kepada PM, para ibu mengajukan pertanyaan, "Tahukah Anda bahwa orang dengan gangguan judi memiliki risiko bunuh diri 15 kali lebih tinggi daripada masyarakat umum?" Menanggapi hal ini, juru bicara Gaming and Betting Council menyatakan bahwa bunuh diri adalah sebuah tragedi dan mereka tidak dalam posisi untuk mengomentari kasus individu yang tragis.
Dia melanjutkan dengan mengatakan bahwa penyebab bunuh diri itu rumit dan mungkin memiliki beberapa penyebab berbeda. Angka terbaru Komisi Perjudian, yang menunjukkan bahwa jumlah penjudi bermasalah di populasi dewasa Inggris telah berkurang dari 0,4% menjadi 0,3%, sangat menggembirakan.
Sejak pemerintah menyatakan akan mereformasi undang-undang perjudian pada tahun 2019, telah terjadi penundaan, sebagian karena gejolak pemerintah. Lima menteri berbeda telah mengadakan pengarahan perjudian sejak awal peninjauan. Namun, tampaknya white paper tersebut akan segera dirilis, baik sebelum Natal atau tidak lama setelahnya.
Whitepaper Dapat Menampilkan Pembatasan Industri Baru
Para juru kampanye Gambling With Lives, yang mempresentasikan surat itu, menginginkan tingkat undang-undang untuk dimasukkan dalam RUU tersebut. Retribusi ini akan digunakan untuk mengumpulkan uang dari industri untuk pembayaran pengobatan kecanduan, informasi independen, dan pendidikan. Sistem sukarela sudah ada, dan industri percaya itu efektif. Namun, salah satu pendiri Gambling With Lives, Liz Ritchie, mengatakan itu tidak cukup besar. Mengapa komisi amal mengawasi perawatan untuk kondisi kesehatan yang menimbulkan risiko serius bagi kehidupan? Dia bertanya.
Pada bulan Maret tahun ini, pada penyelidikan bunuh diri Jack Ritchie, yang mengembangkan kecanduan, petugas koroner mengutuk informasi dan perawatan yang "sangat tidak memadai" untuk anak berusia dua puluh empat tahun. Industri tersebut menyebutkan bahwa ia menyediakan £110 juta untuk GambleAware setiap tahun. "GambleAware bertanggung jawab untuk mendistribusikan dana penelitian, pendidikan, dan perawatan secara independen ke layanan dan amal," kata Betting and Gaming Council. Namun, NHS telah memutuskan hubungan dengan GambleAware karena apa yang diklaimnya sebagai "hubungan dekat dengan industri perjudian".
Buku putih yang tertunda mungkin menampilkan beberapa pembatasan industri baru, termasuk pembatasan iklan dan batas taruhan sponsor untuk permainan daring. Pemeriksaan keterjangkauan yang ketat yang mengharuskan penumpang untuk menunjukkan laporan bank pada ambang tertentu juga dapat dilakukan. Baik juru kampanye maupun industri menyadari bahwa perubahan sudah dekat untuk melindungi orang-orang yang rentan terhadap kecanduan judi.