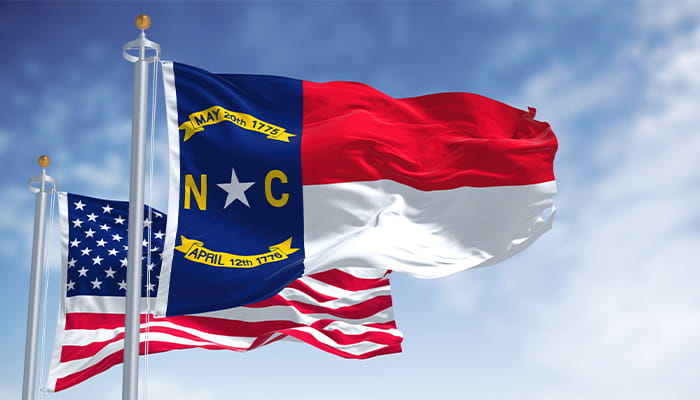 Sterl Carpenter, a seasoned professional and former top regulator in Massachusetts, has been selected by the state of North Carolina to manage its gaming compliance and sports betting division, which is a significant development for the state's sports betting market. The statement was made by the North Carolina State Lottery Commission, which expressed trust in Carpenter's vast background in licensing, compliance, and rules.
Carpenter has more than 30 years of experience in the gaming sector, the last eight of which were spent at the Massachusetts Gaming Commission. During the legalization of sports betting in the state in 2022, his stay in Massachusetts comprised critical positions as a regulatory compliance manager and a sports wagering operations manager. His participation in the start-up of the Bay State's betting program is anticipated to be a significant benefit as North Carolina looks to create its own strong regulatory framework.
The North Carolina State Lottery Commission conducted a thorough search before choosing Carpenter as the best candidate for the newly formed post of Deputy Executive Director of Gaming Compliance & Sports Betting. Carpenter's nomination was welcomed enthusiastically by Mark Michalko, executive director of the North Carolina Education Lottery, who noted that his expertise in all facets of rules, licensing, and compliance make him the perfect choice to oversee the state's new gaming program.
Countdown to Launch – Preparing for Super Bowl Debut
The debut of authorized sportsbooks will usher in a transformational period for the state of North Carolina's sports betting industry. Up to 12 commercial online sportsbooks will be allowed to operate once the state starts distributing sportsbook licenses in January. Additionally, North Carolina's professional sports venues will be able to provide retail sports betting services, creating new opportunities for both bettors and fans.
The launch date was purposefully chosen to fall on the day of the eagerly anticipated Super Bowl, one of the most important sporting events of the year. The new law ensures that the market is fully established in time for the big game by allowing sportsbooks to start operating on January 8, 2024, with a deadline of no later than June 14. Lawmakers are hopeful that sports betting will launch this time round, after it failed to launch in 2022 as anticipated.
Sports betting is expected to flourish in North Carolina, according to market analysts, with established market giants like FanDuel and DraftKings notably benefiting. The state's current daily fantasy sports market offers these operators a solid base on which to build their businesses and meet the escalating demand for sports betting.
More about Sports Wagering Industry in North Carolina
Although there are no commercial casinos in North Carolina, its three tribal casinos have been providing on-site sportsbooks since 2021. After the new law was passed, the Catawba Tribe declared its intention to apply for an online sportsbook license, which will promote the market's growth and present greater chances for both operators and bettors.
After receiving approval from state regulators, sportsbook operators seeking licenses will be charged $1 million for a five-year license in accordance with the state's regulatory framework. Additionally, internet sportsbooks will provide the state 18% of their gross earnings, which will significantly increase North Carolina's economy and open up new revenue streams.