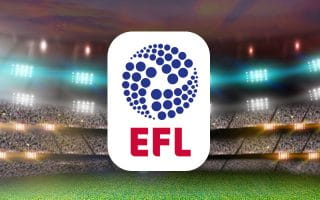 Tekanan politik pada EFL (Liga Sepak Bola Inggris) untuk mengakhiri sponsorship gelarnya dengan Sky Bet semakin meningkat dari hari ke hari. Baru-baru ini, Daily Telegraph melaporkan bahwa Rick Parry, Ketua EFL, telah menerima surat yang meminta agar EFL menghentikan kemitraannya dengan Sky Bet sebagai sponsor utama League One, League Two, dan Championship.
Menurut The Telegraph, surat itu ditandatangani oleh Ronnie Cowan dari Partai Nasional Skotlandia, Sir George Howarth, Dan Carden, Rebecca Long-Bailey, Kim Johnson, Zarah Sultana, dan mantan menteri pemerintah Lord Foster of Bath.
EFL menerima kritik karena mengizinkan klub menandatangani perjanjian pemasaran afiliasi dengan Sky Bet. Pengaturan ini telah dibatalkan tiga tahun lalu, tetapi EFL mengonfirmasi bahwa beberapa tim terus menerima pembayaran "warisan" dan akan terus melakukannya hingga kontraknya dengan Sky Bet berakhir pada tahun 2024. Rekan-rekan mengatakan bahwa mereka tahu bahwa perusahaan perjudian , bukan klub sepak bola, adalah pelaku terbesar dari kerugian perjudian. Perusahaan-perusahaan ini mengeksploitasi olahraga dan penggemar untuk keuntungan yang luar biasa. Inggris telah melarang bintang olahraga tampil dalam iklan perjudian.
Ricky Parry Berbicara Menentang Larangan Penuh pada Sponsor Taruhan Olahraga
Karena Sky Bet mensponsori Football League, semua 72 klub secara praktis dipaksa untuk mengiklankan perjudian di situs web mereka, di stadion mereka, dan di baju mereka, bahkan jika mereka tidak menginginkannya. Sky Bet dan EFL mendukung kolaborasi, yang disesuaikan pada 2019/2020 dan memastikan cakupan tertinggi untuk perjudian yang aman, perlindungan pemain, dan perilaku yang bertanggung jawab.
Mengingat tinjauan perjudian yang tertunda oleh pemerintah, Ricky Parry menentang larangan penuh sponsor taruhan olahraga yang diterapkan pada sepak bola Inggris. Menurut Ricky Parry, reformasi harus dilakukan untuk mendorong perjudian yang lebih aman di seluruh sepakbola Inggris, yang mencerminkan kemitraan antara Sky Bet dan EFL. Namun, larangan luas akan menjadi bencana bagi keuangan klub sepak bola kecil yang masih belum pulih dari pandemi Covid-19.
Stakeholder Tidak Yakin Apakah Ulasan Perjudian Akan Diterbitkan Tahun Ini
Sejak 2013, Sky Bet telah menjadi sponsor utama EFL. Dalam sebuah pernyataan, Sky Bet menyatakan berkomitmen untuk perjudian yang lebih aman. Taruhan sepak bola diakui sebagai salah satu masalah paling kontroversial dari Ulasan Perjudian, membagi pandangan di antara klub sepak bola, anggota parlemen, reformis, dan tata kelola liga.
Di musim panas, desas-desus mulai beredar bahwa Buku Putih yang akan segera dirilis akan mempublikasikan "reformasi encer" pada sponsor taruhan. Ini akan memungkinkan klub Liga Premier untuk "mengamankan persyaratan mereka sendiri untuk menghapus sponsor taruhan".
Pemungutan suara tentang masa depan sponsor taruhan dijadwalkan akan segera dilakukan di antara klub Liga Premier, tetapi ditunda karena pengunduran diri Boris Johnson sebagai perdana menteri. Kekacauan yang terus berlanjut dari pemerintah Konservatif telah menghentikan tahap akhir Tinjauan Perjudian. Karena perubahan kesekretariatan dan perombakan kabinet yang terus-menerus, tampaknya Tinjauan Perjudian tidak akan diterbitkan pada tahun 2022, namun, bagaimana keadaannya masih belum terlihat.