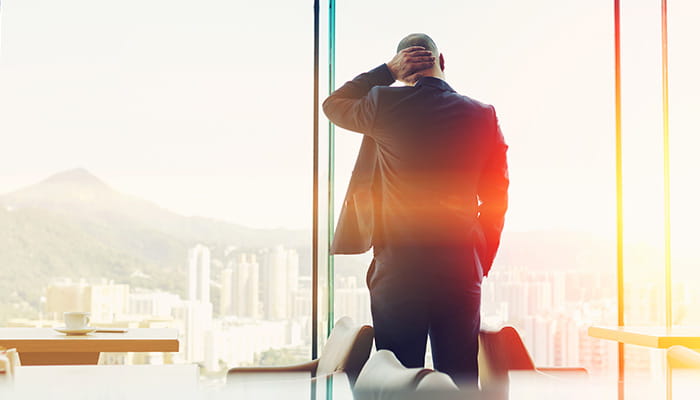 After eighteen months of the company's acquisition, Thomas Winter, the creator of Golden Nugget Online Gaming (GNOG), left DraftKings (NASDAQ: DKNG). This raises serious concerns about the company's future and posture within the ever-changing online gaming industry. Winter, a pivotal character in GNOG's development, was instrumental in making the company a major force in New Jersey's online gaming market prior to DraftKings making an acquisition bid for it.
Ten years ago, Thomas Winter started working with GNOG. Over that time, he saw the company grow from a privately held company in New Jersey to a publicly traded giant in the state's online gaming market. GNOG had substantial growth and development over his ten-year engagement, which helped pave the way for DraftKings to eventually acquire the company.
Strategic Acquisition by DraftKings: A $1.56 Billion Game-Changer
Through a reverse merger with Landcadia Holdings II, Inc., a special purpose acquisition company (SPAC) under Tilman Fertitta's ownership, GNOG made its public debut in December 2020. After seeing GNOG's potential, DraftKings moved quickly to propose a strategic acquisition of the company for $1.56 billion in equity. After eight months of GNOG's public listing, the acquisition was completed, and each share owned by GNOG investors was exchanged for 0.365 shares of DraftKings. This played a key role in DraftKing's $466mil renveneu in Q2 2022.
For DraftKings, this was a game-changing strategic move that helped it take the lead in the US iGaming market share. By 2030, analysts predict that the total market for online sports betting and casinos in North America may be worth an astounding $42 billion. Winter praised DraftKings for its strategic vision, noting that the business understood "the benefits of a multi-brand strategy" and that GNOG was the ideal addition to carry out this plan effectively.
Winter's Exit and Industry Sentiments: Assessing the Void in iGaming
Some industry watchers view Thomas Winter's departure from DraftKings as a loss for the business. A social media statement from investor and gaming entrepreneur Chris Grove said, "The subtraction of Winter leaves DraftKings with an outsized hole to fill." This opinion emphasizes how much of an impact Winter had on the way DraftKings' online casino operated.
In spite of this apparent setback, the iGaming sector as a whole is bullish. Regarding the future of online casinos, analysts and operators are optimistic about the continued trend of state-level licensing. iGaming, which is now legal in a small number of states, is a higher-margin industry than sports betting. When compared to their counterparts in sports betting, players at online casinos typically show higher levels of loyalty and are more likely to spend more money.
In summary, DraftKings and GNOG are saying goodbye to an era with Thomas Winter's departure. His history underscores the complex dynamics of the iGaming sector, as it is closely associated with the strategic evolution of GNOG and its subsequent absorption into DraftKings. Industry watchers are keeping a careful eye on DraftKings as it moves through this transitional phase, seeing how it responds to the changing environment and fills the hole created by Winter's departure. A wider industry discussion over talent dynamics and strategy continuity in the rapidly evolving online gaming space is sparked by the departure.