Pada awal Oktober, ESPN dikabarkan hampir bermitra dengan DraftKings. Namun, hampir dua bulan kemudian, perusahaan penyiaran olahraga tersebut mengonfirmasi bahwa mereka hampir tidak mencapai kesepakatan dengan sportsbook tersebut. Kesepakatan itu tidak lagi dekat karena pergantian kepemimpinan di Walt Disney Company.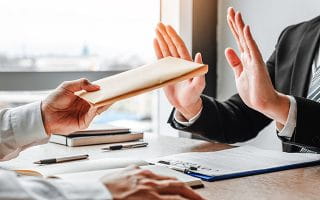 ESPN dan Ketua Konten Olahraga, Jimmy Pitaro, baru-baru ini menyebutkan bahwa tidak ada kesepakatan dengan operator sportsbook. Dia menyebutkan ini saat berbicara di konferensi Manhattan. Komentar Pitaro disampaikan sebelum dia menuju rapat direksi Disney. Rapat dewan adalah yang pertama untuk perusahaan induk ESPN, Walt Disney, sejak kembalinya Bob Iger ke peran CEO. Kembalinya Bob Iger sebagai CEO bertepatan dengan kepergian Bob Chapek, mantan CEO.
Dalam penampilan panel yang berlangsung sekitar 30 menit tersebut, Jimmy Pitaro mengungkapkan bahwa pihaknya telah berdiskusi dengan banyak sportsbook besar. Namun, dia tidak menyebutkan satu pun dari mereka. Juga, dia tidak menjawab seberapa dekat ESPN untuk mencapai kesepakatan dengan DraftKings. CEO yang kembali, Bog Iger, kemungkinan akan memainkan peran penting dalam menentukan apakah ESPN akan maju atau tidak dengan rencana ekspansi komprehensif pada taruhan olahraga.
Percakapan Antara Bob Iger dan Jimmy Pitaro Melampaui Masalah Bisnis
Menjadi CEO Disney setelah Michael Isner pada tahun 2005, Bob Iger menjabat hingga Desember 2021, setelah itu ia mengundurkan diri dan digantikan oleh Bob Chapek. Namun, Iger kembali pada akhir November setelah Chapek mengundurkan diri.
Pada 2018, Jimmy Pitaro diangkat sebagai presiden ESPN; pada tahun 2020, dia diangkat sebagai ketua. Hubungan yang dimiliki Pitaro dengan Iger sudah berlangsung lama sejak Iger pertama kali diangkat sebagai CEO Disney. Pitaro mencatat bahwa dia melakukan percakapan telepon dengan Iger sehari sebelum pertemuan, tetapi dia tidak menyebutkan apakah mereka berbicara tentang implikasi dari kemungkinan kemitraan taruhan olahraga.
Percakapan antara Iger dan Pitaro seringkali melampaui urusan bisnis. Jimmy Pitaro mencatat bahwa keduanya sering membicarakan olahraga, karena keduanya adalah penggemar olahraga yang bersemangat. Misalnya, mereka berdua membahas tentang kenaikan University of Southern California (USC) ke peringkat keempat di Playoff Sepak Bola Universitas.
Persimpangan Disney dengan Streaming
Percakapan Jimmy Pitaro dengan Bob Iger berlangsung pada hari yang sama ketika Disney menyebutkan dalam pengajuan peraturan bahwa CEO-nya, Bob Iger, akan memulai perubahan operasional dan organisasi di seluruh perusahaan. Platform bisnis di perusahaan dapat melihat pendekatan distribusi baru sebagai hasil dari langkah ini.
Seperti diungkapkan dalam laporan tahunan dengan United States Securities and Exchange Commission (SEC), ESPN+ memiliki sekitar 24,3 juta pelanggan berbayar per 1 Oktober. Ini merupakan peningkatan 42% dibandingkan tahun sebelumnya. Selama tahun fiskal 2022, pendapatan bulanan rata-rata yang dihasilkan per pelanggan berbayar meningkat menjadi $4,80. Pada tahun sebelumnya, itu adalah $4,57.
Disney diantisipasi untuk memberikan perhatian khusus pada perubahan perilaku konsumen dari perspektif DTC (langsung ke konsumen) karena platform streamingnya berjuang untuk mendapatkan keuntungan. Pada tahun 2021, layanan streaming dan platform online Disney kehilangan sekitar $4,01 miliar, dan ESPN+ mengeluarkan biaya produksi dan pemrograman lebih dari $1,5 miliar.