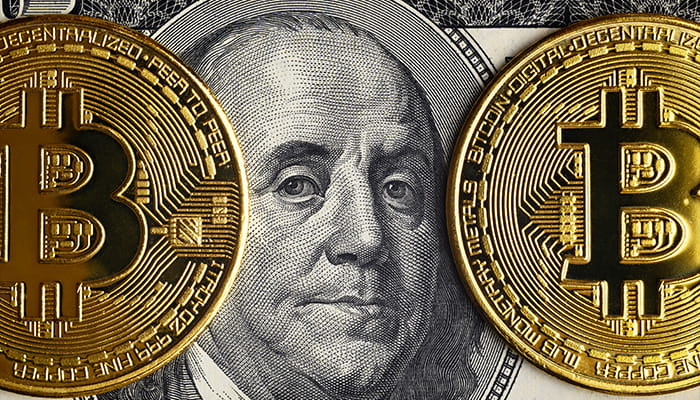 In the middle of the political and economic turmoil in the UK, politicians are now talking about cryptocurrencies. The government has rejected a proposal to regulate crypto-like gambling and possibly bring it within the purview of the UK Gambling Commission (UKGC).
Trading cryptocurrencies was deemed a dangerous activity and was proposed to be classified as gambling by the UK House of Commons Treasury Committee. The fact that cryptocurrency was intended to function as money rather than as a kind of gambling created hostility to this idea. Critics contend that treating cryptocurrencies as gambling can lull users into a false sense of security and prevent them from fully comprehending how they operate as financial assets.
As decentralized digital currencies, cryptocurrencies like Bitcoin and Ethereum allow peer-to-peer transactions without the use of middlemen like banks. Blockchain, the underlying technology, guarantees security and transparency in the financial sector. Trading cryptocurrencies is speculative investing rather than traditional gambling because it depends on market analysis, trends, and economic considerations.
Challenges in Crypto Oversight: Balancing Regulation and Innovation
Andrew Griffith, the Economic Secretary to the Treasury, disagreed with the committee's recommendation, contending that crypto assets ought to be regulated similarly to conventional currencies. The UK government wants to create a regulatory framework for the cryptocurrency industry, but it also doesn't want to label cryptocurrencies as gambling because it may make it difficult to control the risks that come with them. Maintaining a balance between innovation and regulation is crucial for a flourishing crypto sector.
For authorities, the constantly changing nature of cryptocurrency presents particular difficulties. As interest in digital assets grows, worries about consumer protection, market stability, money laundering, and tax evasion surface. A group of legislators in the UK have equated cryptocurrencies to gambling, and believe that they should be regulated as such. Careful thought must be given to finding the ideal balance between fostering an atmosphere conducive to innovation and protecting investors from potential hazards.
UK Aims to be Global Crypto Hub: Future of Crypto Regulations in Focus
The Treasury Committee's strategy was rejected, but the UK government is still trying to regulate the cryptocurrency industry in a sensible way. Parliament is debating a legislative law that would regulate the crypto industry's advertising activities. The law aims to establish thorough regulations, promote innovation, and establish the UK as a center for cryptocurrency trading worldwide. The government's active participation in the ideas put forth by the Finance Committee shows a dedication to promoting a supportive environment for the crypto business in the nation.
The UK understands the value of establishing an ecosystem that promotes innovation, draws investment, and provides consumer protection in order to become a worldwide centre for cryptocurrencies. Adopting digital currencies and blockchain technology may boost financial inclusion and stimulate economic growth.
As the year progresses, the emphasis will be on creating efficient and reasonable laws to support an ethical and vibrant digital currency market. The UK seeks to establish itself as a leader in the quickly developing field of digital finance by embracing the transformative potential of cryptocurrencies, creating chances for innovation and long-term economic growth. The government's ongoing efforts to achieve a balance between regulation and innovation will be essential in determining how the UK's crypto market develops in the future.